Innovation Lab
Innovative Financing for Refugee Crises
One of the Centre's core goals is the fostering of innovative solutions to better mitigate, prepare for, and respond to crises around the world.
Over the past few decades, mass displacements of people have occurred across the world, affecting nearly 71 million individuals worldwide. An estimated 25.9 million people are currently refugees – forcibly displaced by persecution, conflict, climate change or violence. These numbers continue to grow – there are now twice as many refugees as 20 years ago, with an increase of 2.3 million during 2018 alone.
The UN-led Global Compact of Refugees, signed by countries across the world in 2017, recognises the scale of the problem, and identifies adequate financing as crucial to the response.
The Centre in partnership with the International Rescue Committee's Airbel Centre convened this Innovation Lab to discuss ideas and options for financing responses to the global refugee crisis, with the aim of influencing global policy and action.
Two labs were held – the first in London (September), the second, subsequently, in New York (November), in 2018. They were intensive, day-long sessions, bringing together global policy experts from across development, humanitarian, financing, and insurance sectors to brainstorm innovative ways of providing timely, adequate, equitable and effective response to the refugee crisis.
The Innovation Labs yielded a range of specific suggestions on new financing approaches, alongside some overarching insights and recommendations on how to continue the development of innovative financing initiatives, for future refugee crises. A range of financial solutions were proposed, including parametric insurance and risk pools, catastrophe bonds, asset-backed securities such as collateralised debt obligations, development impact bonds, and challenge funds.
It is hoped that recommendations from these labs will inform discussions at the first Global Refugee Forum, scheduled for late 2019.
INNOVATIVE FINANCING FOR RESPONSES TO REFUGEE CRISES
Innovative Financing for Responses to Refugee Crises
The growing scale, duration and impact of refugee crises requires innovative approaches to financing that are more efficient, more effective, more equitable, and more sustainable.
This report – produced after two Innovation Labs which convened experts spanning the finance, insurance, humanitarian, development and policy fields – lays out a vision for new systems of financing to ensure funds are available rapidly and reliably to respond to the changing nature of global refugee crises.
INNOVATION LAB, OCTOBER 2019
Background materials for the Innovation Labs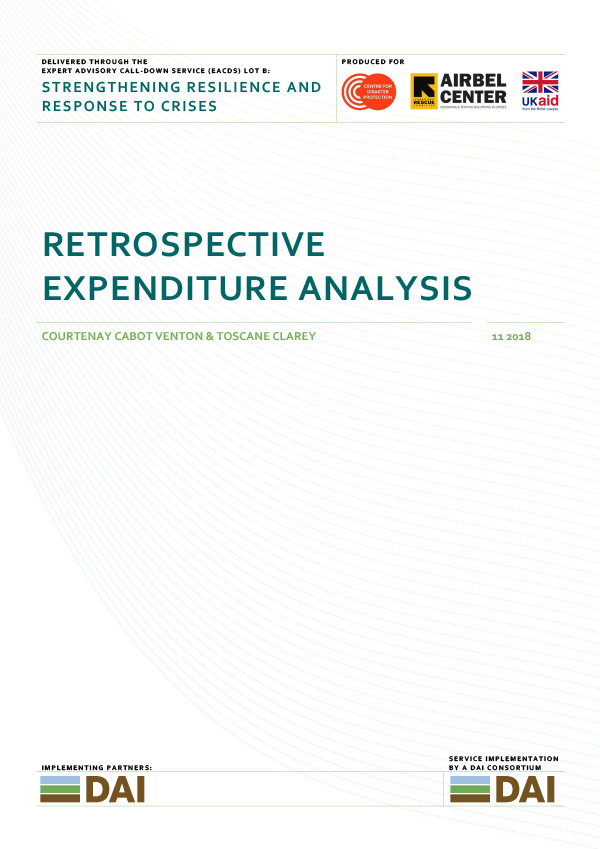 Retrospective Expenditure Analysis
RESOURCE FOR INNOVATION LAB
SEPTEMBER 2018
RESOURCE FOR INNOVATION LAB
SEPTEMBER 2018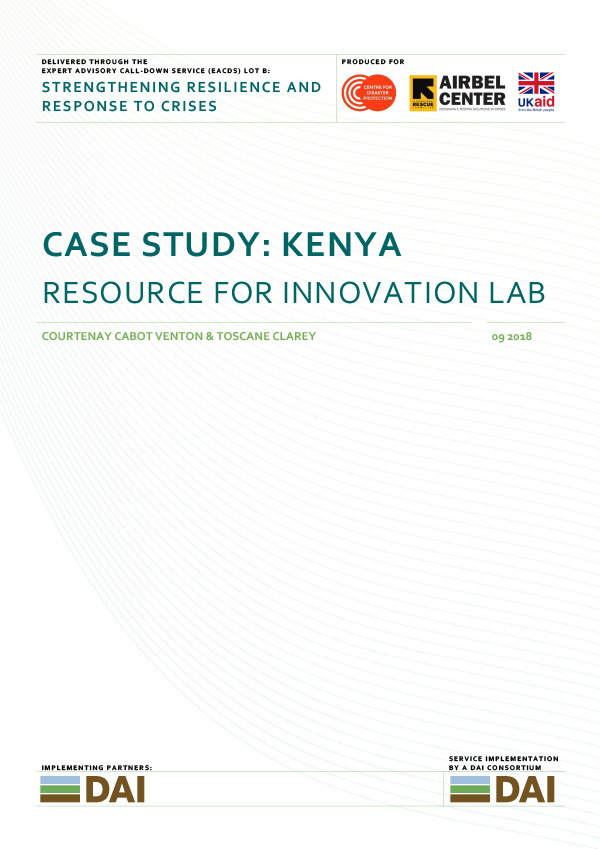 RESOURCE FOR INNOVATION LAB
SEPTEMBER 2018
RESOURCE FOR INNOVATION LAB
HOW COULD DATA BE USED TO CAPTURE REFUGEE FLOWS IN A FINANCING INSTRUMENT?
SEPTEMBER 2018
Summary of Innovative Forecasting Tools for refugee crises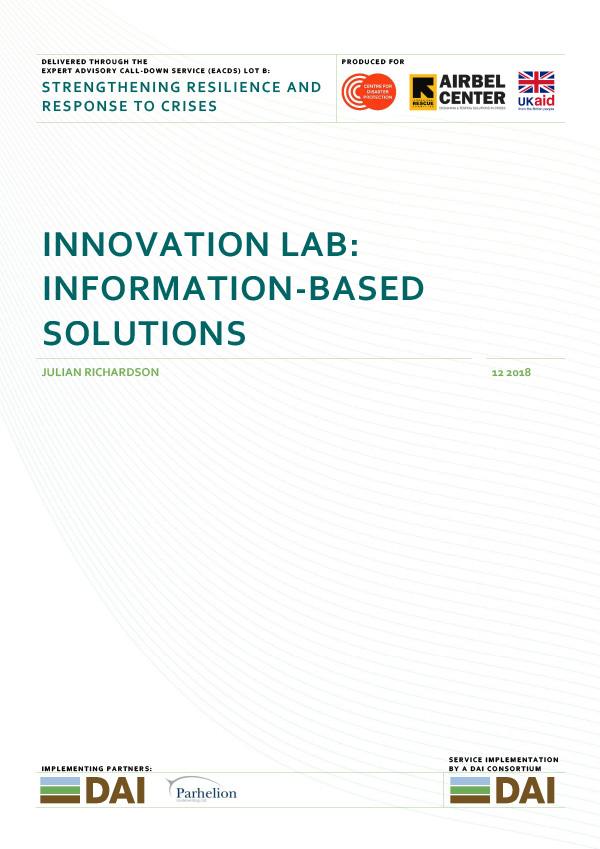 Innovation Lab Information-Based Solutions
Economics of Alternative Expenditure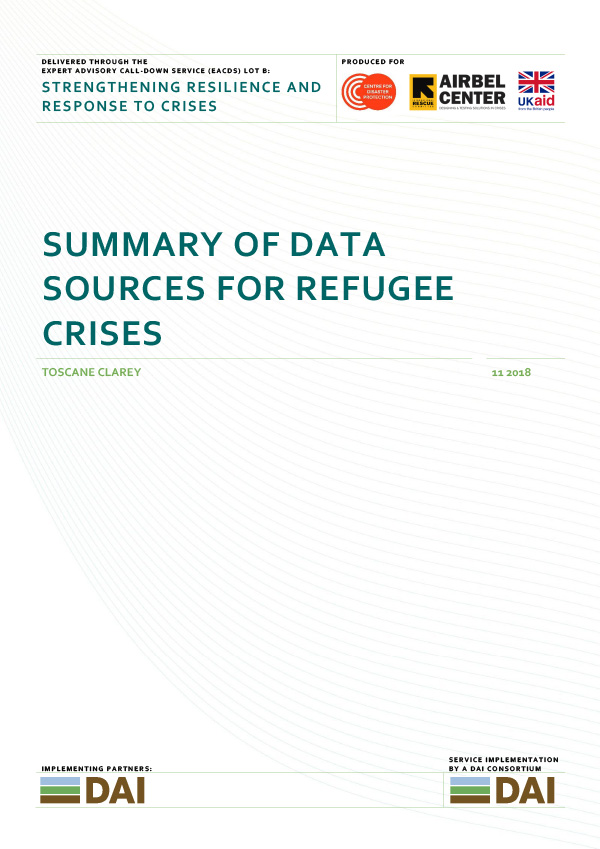 Summary of Data Sources for refugee crises